最近接连有两位外教在上海搞出了事情——




一位25岁的俄罗斯女老师上英语课时,竟然用双面胶封住4岁孩子的嘴,惩罚他上课太吵闹。




另一位有多年吸毒史的西班牙外教,为了备足在上海所需的大麻分量,用体内藏毒的方式把277克多的大麻带进中国。
媒体后来挖出,这位俄罗斯外教在凯顿儿童美语学校任教一年左右了,但在上个月才拿到在中国工作的许可和任教资格证书。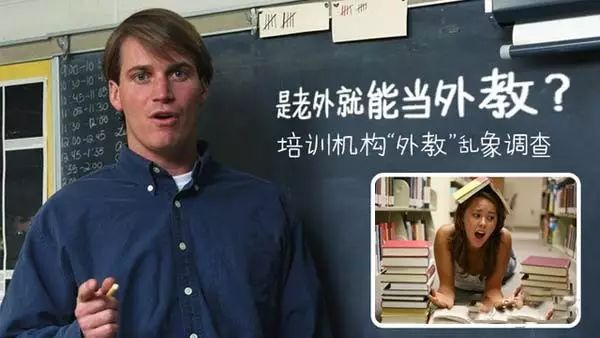 这两件事情迅速在媒体圈和网络上炸开了锅。很多网友把矛头指向外教本身,质疑他们是否具有当老师的素养和教学资质。
@寐痴宝:哟吼?俄罗斯人教英语?小孩学一口伏特加味?
@蛋不利多说:好像有些外教只是外国人,什么学历都没有,就会一点点的中文,在他们国家活的很low所以到中国来捞金的。
@Summer:好多国内的外教根本就没英语教学资质(我没有地图炮,我也遇到过很多非常负责的外教老师)因为找不到正经工作只能教教英语混日子
@Jodie555:俄罗斯人都能在中国教英语,还不如国内英语专业的学生。俄罗斯人英语又不是他们的母语。这种语言学校真是骗钱的。
@天雨欲晴:外教是哪国人?有外国人工作签证么?有外国人执业证吗?有教师资格吗?请@凯顿儿童美语回答一下我。
尽管这些外教本身有错,但我觉得造成这些培训业乱象的罪魁祸首,还是培训机构本身。
现在不少语言培训机构和中国学校,都打着"外教"的名义吸引家长和学生。但很多培训机构也只想要一张"洋面孔"忽悠学生和家长,在招聘时根本不审核这些老外是否持有中国政府发放的就业证件和合法居留证件,也不在乎他们所学专业和工作经验是否与教育相关。
我身边就有这样一个例子。我一个朋友的男友是西班牙人,他为了能陪伴女友想来中国工作。但是以他的学历背景和工作经验,想找个收入不错的工作并不容易。于是他就向培训机构投了简历。结果没过多久,他就收到了在培训机构教英语的Offer。
说实话,我知道这个消息特别惊讶,因为我记得他讲英语时西班牙口音非常重,用词也不地道,学历不高,而且也没有任何英语教育的学历和行业经验。想到他的学生家长们花那么多银子送小孩学英语,结果却学了西班牙口音的英语.....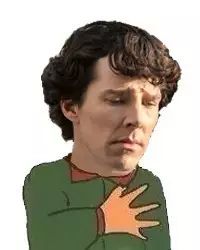 但教不好也就算了,还能再换个老师教。但有的外教心术不正,有犯罪或者吸毒史,如果培训机构没有严格审查,这些外教很可能会给学生带来身心的伤害。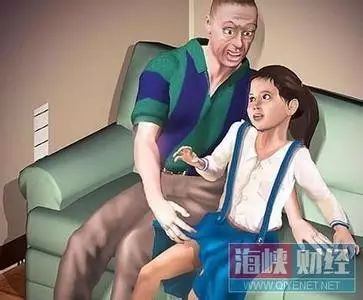 (出处见水印)
比如,我大学的一位同学说她在培训机构一对一学口语的时候,一位外教喜欢对她动手动脚,后来甚至给她发暧昧短信!还好这位同学胆子比较大,受不了这种龌龊的外教就直接举报换了老师。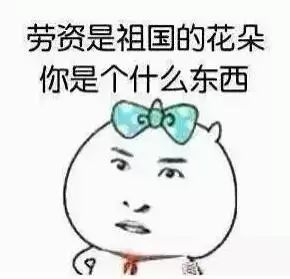 以下是Global Times (Metro Shanghai)近期刊登的一篇小评论,文末有投票哟,欢迎大家参与!
Shanghai needs to have stricter standards for foreign teachers

By now everyone in Shanghai has heard about the Russian female teacher working at a local branch of K & H International School who stuck adhesive tape across the mouths of her noisy kindergarten students during class.
But while the children's parents have been focusing on squeezing the school for financial restitution, what has been direly overlooked by them is that the school itself was unlicensed and the teacher working without a proper visa.
Sleuthing netizens also pointed out that it is rather bizarre for a Russian to be teaching English. "Does the Russian speak native English? Does she have an English education background? Does she have a work permit? If none of these things, then she is illegally working in China," one Weibo user wrote.
Another netizen joked that "I am afraid her students will have Russian accent when speaking English." Such a comment is in fact no joke, as heretofore none of the parents ever realized that had the teacher continued for months or years, her students would have adopted her Russian accent.
As an English major who specialized in translation, I must say that the bigger blame in this case should be placed on educational institutions. Adhering to the municipal government's visa and hiring policies for foreigners, and carrying out background checks, could have prevented this PR disaster.
But the truth is that many private English-language training centers in Shanghai have extremely lax hiring standards for foreign teachers. Most who are recruited are in fact not native English speakers and have no related experience or degrees. Some even have criminal histories that are overlooked or ignored by recruiters.
My Chinese friend Ann is currently dating a man from Spain whose education background and previous work experience have absolutely nothing to do with teaching. Yet upon his arrival in Shanghai he immediately found a job as an English teacher. He has such a thick Spanish accent when speaking English that most of what he says is garbled. I feel terrible for his students, who are literally paying him to learn how to mispronounce.
When I finished my undergraduate studies a couple years ago, I interned at a private middle school in my home province of Zhejiang. The school's Chinese English teaching staff all spoke fluent English but, ironically, most of the foreign teachers there were utterly unqualified to teach.
Many never bothered to prepare their classes and instead just played silly games with students. I knew most had never been trained to teach, and yet their salaries were much higher than what professional Chinese teachers are paid.
More importantly, though, many English language institutions in China don't screen their foreign employees and thus are placing Chinese students in potentially dangerous situations.
One of my female university classmates was harassed by her foreign teacher, who would touch her inappropriately and send her romantic text messages.
Recently, a Spaniard working as a teacher in Shanghai was arrested for smuggling 277 grams of marijuana inside his stomach during a flight from Spain to China. If he had not fallen ill and been exposed, he would have continued dealing drugs to other foreigners here and possibly to his own students.
There are numerous - and far more disturbing - examples of how foreign teachers in China who were not background checked used their positions to prey on children. In 2013 an American teacher at an elite French school in Shanghai was arrested for sexually assaulting at least seven kindergarten-age children.
The year prior, another American teaching at a German international school in Shanghai was caught red-handed sexually molesting a 5-year-old girl. Those are just the ones who were captured; most abused children are too afraid to report their offending teachers, in whom they have placed all their trust, to their parents or school administrators.
Private and public education institutions should start placing the highest priority on foreigners' nationalities, their educational background, industry experience and criminal records. Unqualified foreign teachers not only fail to convey knowledge to paying students, but also can hurt them physically and mentally.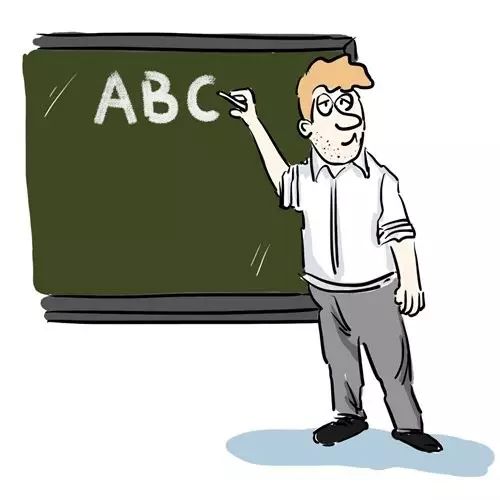 原文/文案:Wang Han
图:Chen Xia、网络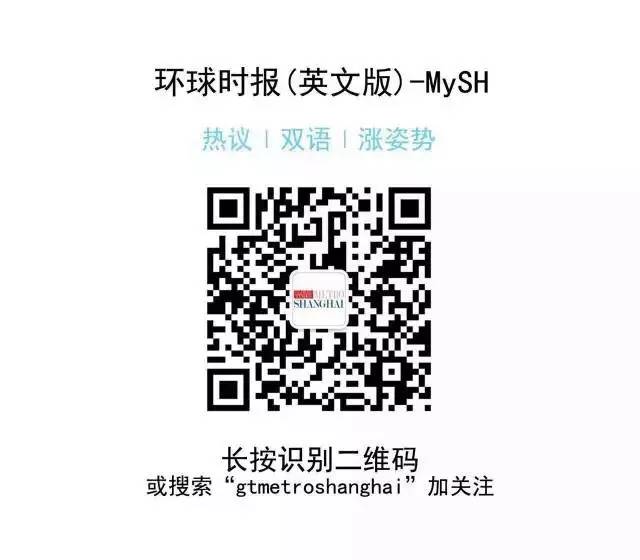 更多精彩讯息,请关注环球时报英文版:

twitter: @globaltimesnews
facebook: @Global Times